ABOUT MIDDY'S ELECTRICAL
Australia's largest independent electrical wholesaler
Middendorp Electric Co Pty Ltd is Australia's leading independent electrical wholesaler. Proud to be 100% Australian, family owned and independent since 1928.
Offering You More…
With 110+ branches nationwide, Middy's is Australia's largest independent electrical wholesaler, servicing the electrical contractor as well as data and security installers. You've probably noticed our trademark Middy's 'Pink' branches.
Every day we work with over 10,000 electrical contractors, installers and professionals to provide their daily materials needs throughout Australia. From mines to skyscrapers, houses to factories; there's no job too big or small. Throughout our 90 years in the electrical industry our commitment has always been to work closely with our customers, to enhance their business and provide opportunities to develop our businesses together.
Middy's will help you choose the right products, provide training to develop your job skills, help you enter new technology markets and identify new income streams and engage you in industry events to help stay in touch. Middy's, offering you more…
Download the Middy's Offering you more Brochure for an overview of our offers to market from the latest technologies to the networking events and much more.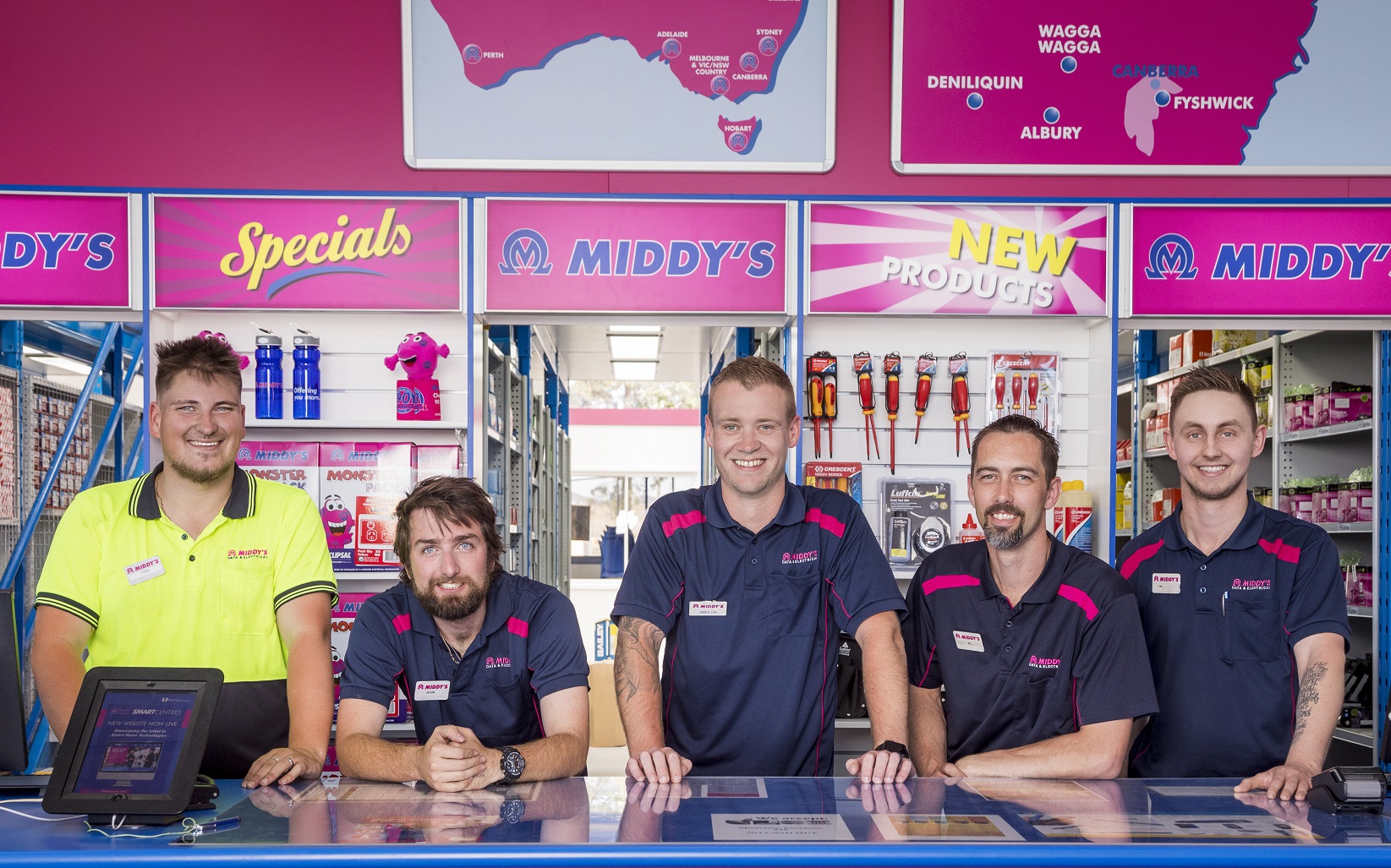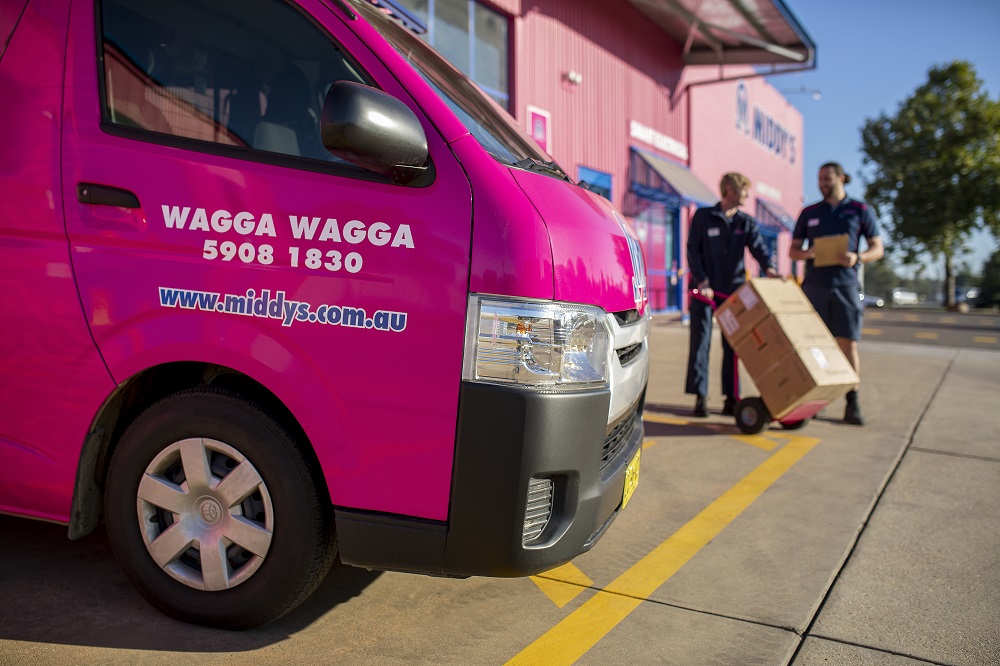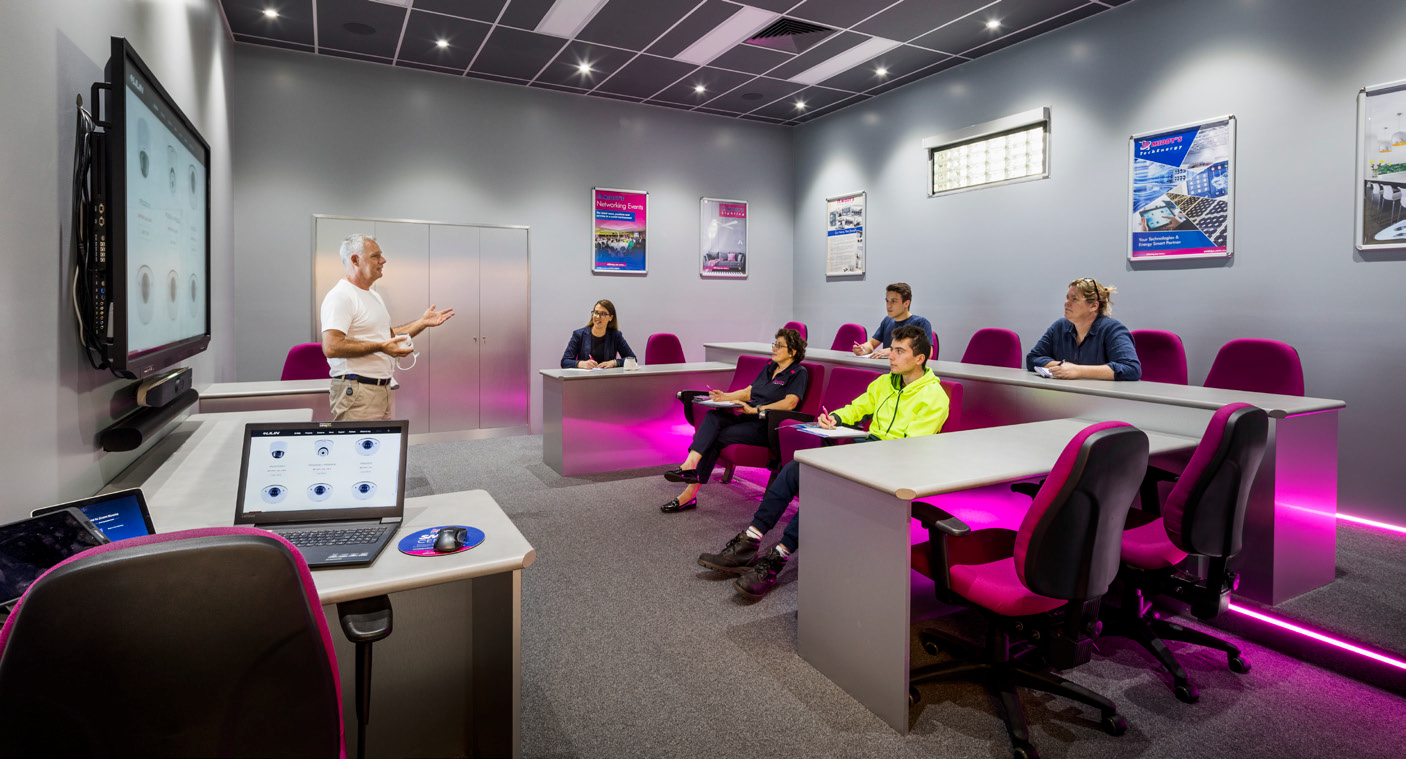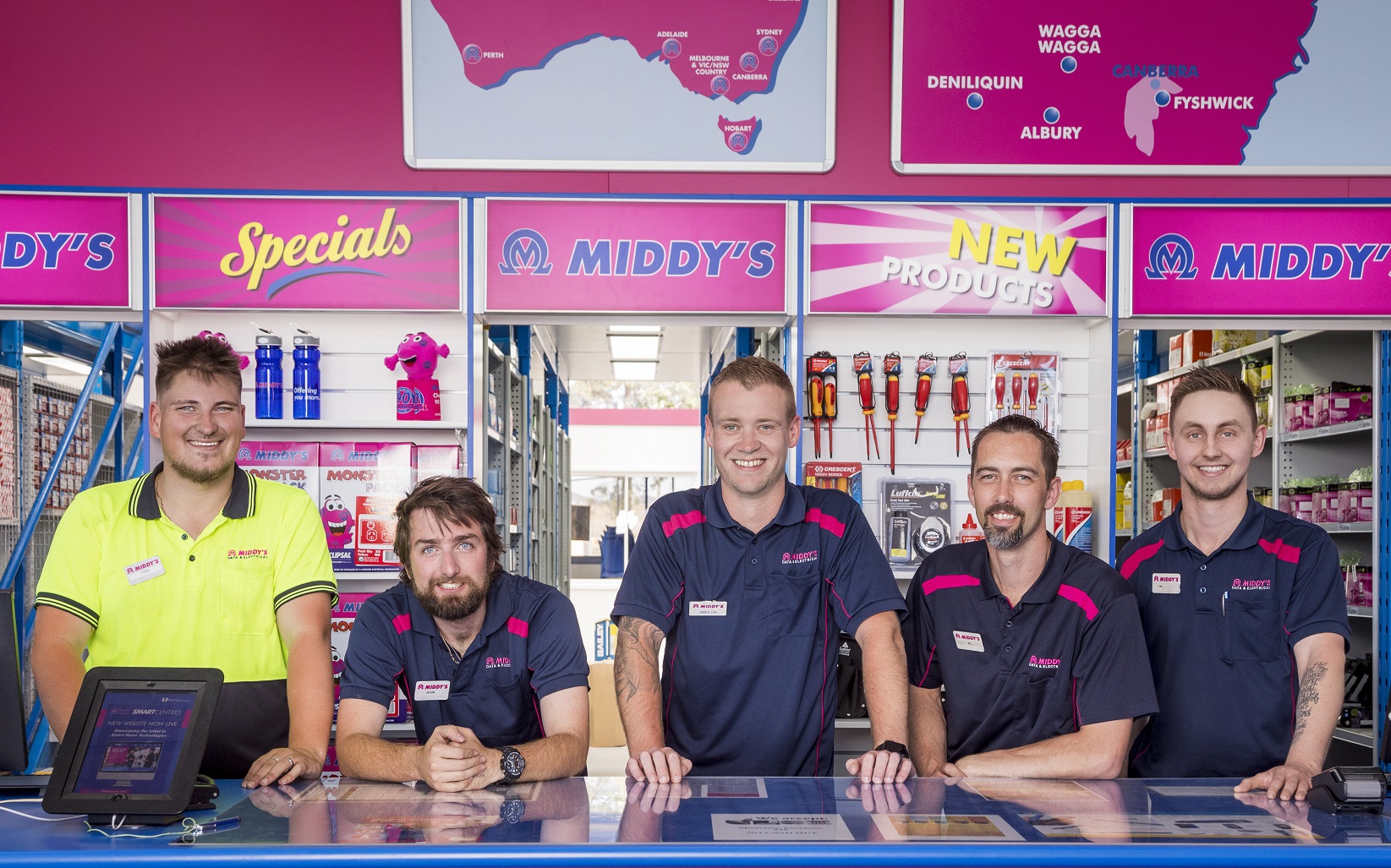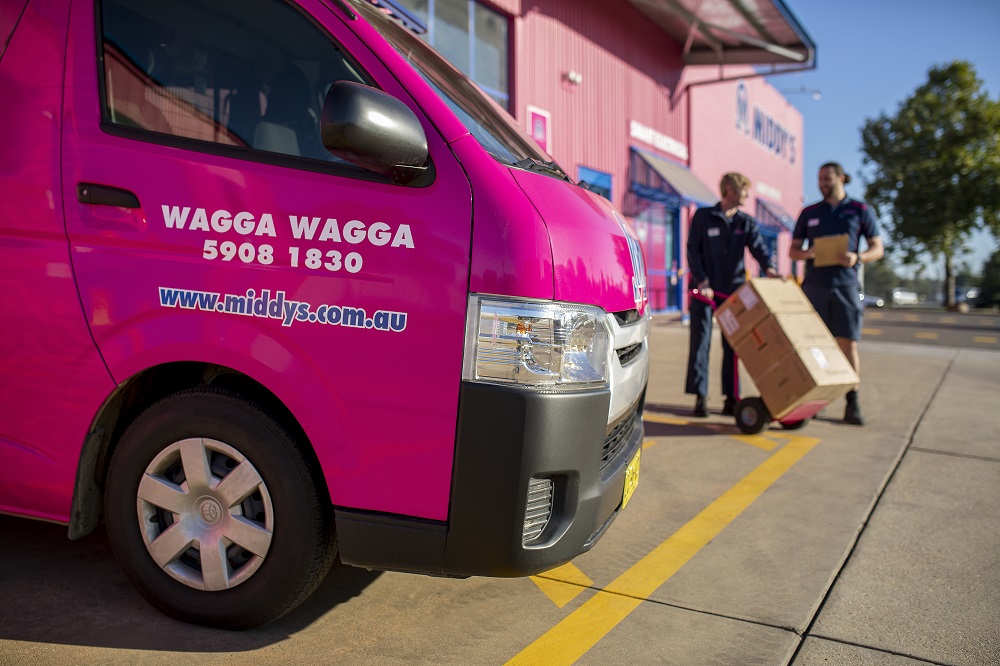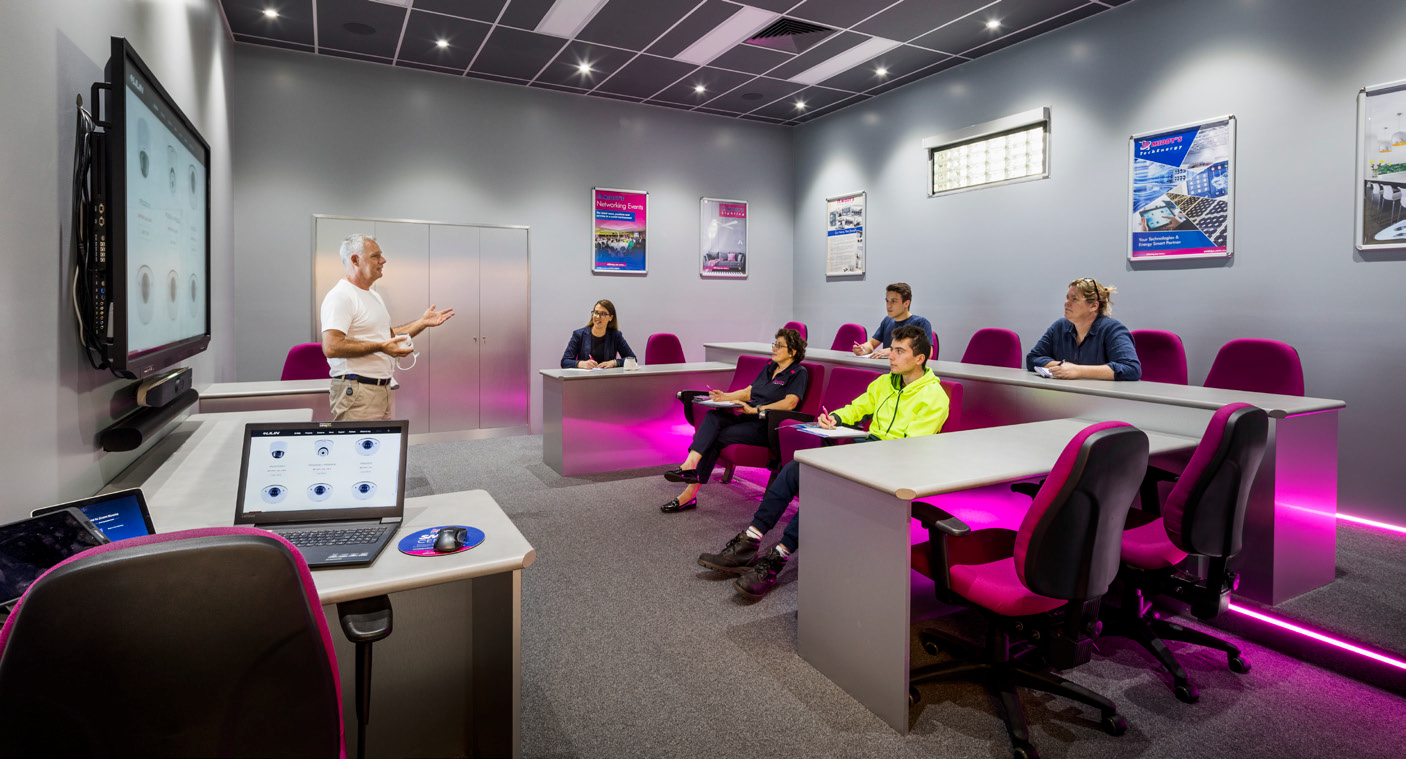 Middy's Core Values
We are committed to working in close partnership with our customers to enhance their business and provide opportunities to develop our businesses together. The Core Values that define our culture and are what make us a great Australian family company.
We build long-term and mutually rewarding relationships with our Customers, Staff and Suppliers.
We act with honesty and honour without compromising the truth.
We consistently innovate our product range and processes to ensure we "Offer you More".
We are committed to hard work, strong financial management, remaining a family owned business and with constant professionalism in everything we do.
We are determined to develop and maintain a high performance culture, ensuring our people develop high levels of accountability with a view to remaining relevant to our Staff, Customers and Suppliers.
We are committed to continued development of a talented team of Staff and Managers with a diversity of education, experiences and knowledge.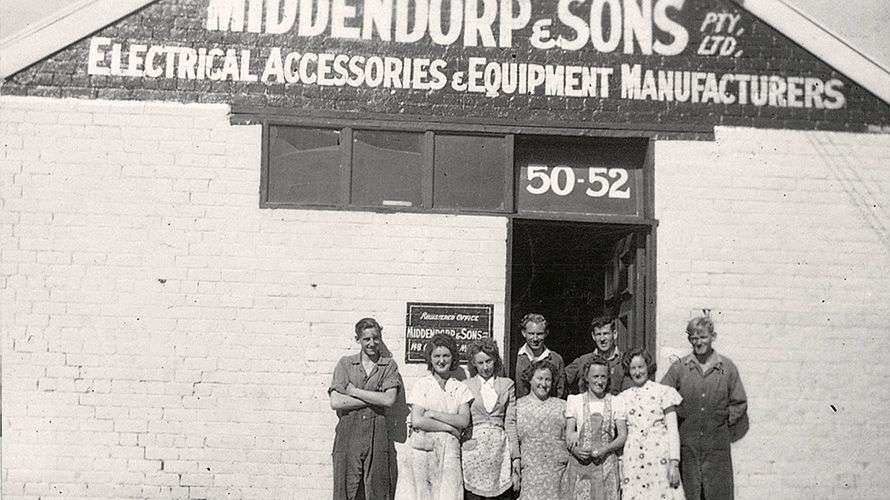 Middy's is proud to be 100% Australian, family owned and Independent since 1928.
Arriving in Australia at age 19 by ship at Port Melbourne, Dutch immigrant Petrus Cornelis Nicolaas Middendorp (1891-1963) settled in Melbourne to apply his trade as a cigar maker for the British American Tobacco Co. Retiring from the cigar industry and following his work as an honorary orderly tending WW1 Australian casualties in Paris and Melbourne, Petrus began selling Dutch manufactured light globes, vacuum cleaners and other electrical products imported from Holland and England.
Warehousing and sales of the goods were undertaken from 1928 by the 'Middendorp Goods Supply Company' initially located in Flinders Lane in Melbourne's CBD, then moving to McKillop Street, followed by a basement store at 148 Queen Street.
During the 1940s a manufacturing plant known as 'Middendorp and Sons' was established in the Melbourne suburb of Preston, where Petrus' three teenage sons Peter, Nick and Hugh joined him. Peter and Hugh worked with a small team of staff to produce rubber plug tops, extension sockets, double adaptors and a small range of bakelite accessories, whilst Nick became the first sales rep calling on customers and construction sites. The products were sold under the brand name of 'Middy'.
A name change of the distribution business took place in the late 40s and Middendorp Electric Company Pty Ltd was officially registered in 1948. The manufacturing operation ceased during the late 50s due to the introduction and acceptance of plastic and injection moulding.
However, the Middendorp family had positioned itself to further establish its electrical wholesale business with the first branch and Head Office opening in 1956, located at 520 Latrobe Street, Melbourne. By 1962 there were five trading branches, growing to 25 in 1986 and 101 by 2018 Australia wide. Middendorp Electric, more commonly known as Middy's and readily identified by its trademark colour of Middy's pink, has developed into the largest privately owned Electrical Wholesaler in Australia.
In 2015 Middy's acquired Mekolec lifts fire and electrical adding presence and sector expertise in Melbourne's inner south. In Sep 2018 Middy's acquired Salmon Brothers Electrical, with 5 Branches in Sydney's Metro region and in 2019 they acquired Goulburn Electrical Wholesalers greatly adding to Middy's location coverage in NSW and providing Middy's the ability to better service NSW contractors. Mekolec, MSBE and MGEW all have a proud 100% Australian owned and run business tradition which Middy's is honoured to extend and carry on as its own.
Together with a team of loyal staff, sons Hugh and Nick progressed the business over a period of 40 years into the new millennium and now today their sons, third generation Directors and cousins, Nicholas and Anton further advance this legacy, committed to ensuring the Middendorp Group remains at the forefront of innovation in the Australian electrical industry, whilst undertaking an active role in the Group's daily operations.
Middy's prides itself on its continuing service to the electrical industry through its vast branch network, variety of stock, TechEnergy offering and personal contact with customers maintained by its staff members and the Middendorp family.

Middy's 80 Year Booklet - 80 Years in 2008 - 90 Branches in 2011
An Insight to Middendorp Electrical: Where we've been, where we are now and the future.
Our History Your Strength - the foundation of Middy's in 1928
Why Pink? - an answer to the much asked question of "Why Pink?" of Middy's distinctive company colour
The Nationwide Branch Network - a history of expansion
Our Customers - Our Commitment - Middy's philosophy
Our Future - Middy's values into the future
Download The Middy's 80 Year Booklet


Middy's has been supplying electrical materials to the electrical industry since 1928. We work closely with Industry Associations to promote the safety of the installer to the consumer and support the concept of 'Don't Risk It - Use A Licensed Electrician'.
Middy's Support You
We support the electrical contractor as our channel to market. The background of our 'Respect the Channel' logo is that Middy's as a key industry participant are concerned at the potential changes that are taking place within the industry. New channels of electrical materials to both electricians and direct to the public threaten the traditional distribution model of manufacturer to wholesaler to contractor to consumer.
Don't Get Caught Out
Online suppliers are offering products that may not comply with Australian safety standards and can pose a serious threat to you and your customers. Additionally if you purchase these products, you may find your business exposed to potential liability should the products fail and cause fire, injury or death from electrocution. Whereby customers buy and install components from wholesalers such as Middy's they have the security of knowing that we sell quality products from recognised brands. We maintain adequate insurances and are able to support products we sell thereby providing peace of mind to you and your customers. Major DIY retail chains are ramping up their focus on the Australian electrical market. These companies offer direct sales to consumers and aim to cut out both the wholesaler and the electrician. Under Australian law it is illegal for consumers to install fixed electrical products. Retailers also expose prices on key products lines and limit the ability for you the electrician to charge a margin on materials.
Our Commitment
We support quality brands that provide the installer with the peace of mind that the product can be used with confidence and that call backs, due to product failure, will be minimal. Middy's invest heavily in new technologies with the objective of growing business opportunities for you and your business. This investment is entirely focused on providing you with broad business support so you can be confident in offering an expanded range of services to your customers and therefore grow your business. We have a proven track record of doing this in the areas of security, automation, data-comm and energy smart solutions. Middy's commitment is to 'Respect the Channel' of Supplier – Wholesaler – Contractor.
Visit your local branch today to find out more about our commitment to 'Respect the Channel' and pick up your 'Respect the Channel' and 'Don't Risk It' Stickers

Capability Statement
An overview of our philosophy, our direction and our dedication to being the leading electrical wholesaler in value added business services.
Company Overview
Our Commitment
Our Projects
Our Buying Power
National Branch Network
Quality, Environment & OHS
Client Testimonials
Download Middy's Capability Statement


Too often we hear people say that they want to support Australian companies and products, yet do not know how best to do this.
Australia's product labelling laws are somewhat vague and not rigorously enforced, and the laws of international trade prevent the government of the day taking direct action to favour Australian business. Whilst we appreciate that there are winners as well as losers from these laws, Middy's believe that Australian owned companies can and should be supported.
Every person wanting to support Australia should be able to make informed decisions about where they spend their dollars. To empower the purchaser and mobilise this support, Middy's supports initiatives which correctly identify Australian owned companies and products. Middy's supports Australian businesses wherever and whenever they can.
Middy's complies with workplace Occupational Health & Safety acts and regulations in all our National branches and offices.
Quality, Environment and OHS
Middy's Integrated Management System (IMS) delivers quality, environmental and OHS outcomes on a web based platform. The IMS ensures the company maintains necessary statutory requirements, accreditation and standards. Middy's complies with workplace Occupational Health & Safety Acts and Regulations in all our National branches and offices.
Accreditation
Middy's is proud to have been awarded International Accreditation. International Accreditation is awarded to businesses and organisations that undergo and pass an on-site audit and comply to market, opinion and social industry best practice. Middy's is committed to maintaining a high level of continual improvement in quality, environment and occupational health and safety, management of staff and customers.