OUR SERVICES
Providing the Right Choice for your Customer
Middy's TechEnergy provides end to end solutions for electrical contractors wanting to enter into the technology field.
Visit Middy's TechEnergy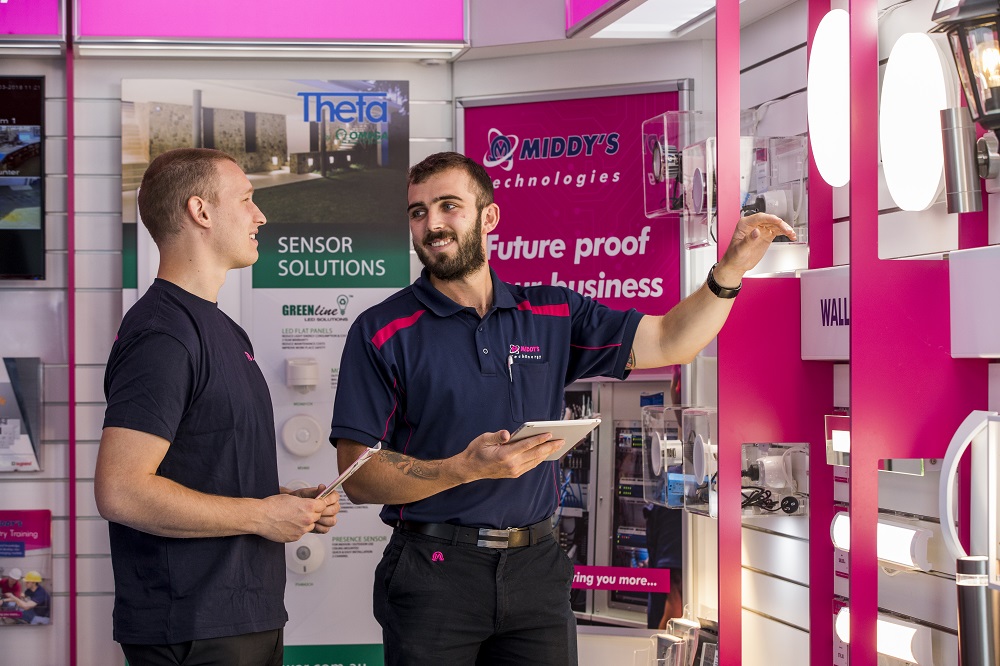 Middy's Smart Centres are interactive showroom displays which allow you to look see and touch Smart Home Technology. Control and switch lights, power, heating, air-conditioning, irrigation, audio/video equipment and security entry systems. Automate common routines, save energy and enhance the ambience of your home.
Book a Tour
EnergyTrust® is a unique software tool developed by Middy's that uses your customers energy bills and usage data to generate custom project proposals that are specific to your customers' individual requirements. The software can also be used as a contractor quoting tool to make your business more efficient.
Learn More
Middy's SMARTspec is a feature-rich online application designed with your clients' in mind. SMARTspec allows you to simply select from a catalogue of branded products of your choosing then design an electrical and home technology package that your clients will love.
Learn More
Middy's offers training across multiple sectors, open to all members of the electrical industry from apprentices to electrical contractors and industry professionals. Enhance your skills and knowledge, to help you diversify and identify new income streams.
View Courses